The Apolonija Dental Clinic guarantees:
Use of only first-class materials from the world's best manufacturers.
Compliance with procedures in dental treatments.
The highest level of professional knowledge and expertise.
State-of-the-art technology
We use the latest cutting-edge technologies. We use an iTero element 2 scanner during examination, and a CBCT device for 3D imaging.
These state-of-the-art devices enable very precise planning of treatment and facilitate diagnosis and identification of diseases and dental anomalies.
We guarantee you examinations without unnecessary radiation and a long wait for results.
By using CAD/CAM technology, we can make highest-quality prostheses. These are state-of-the-art devices and systems.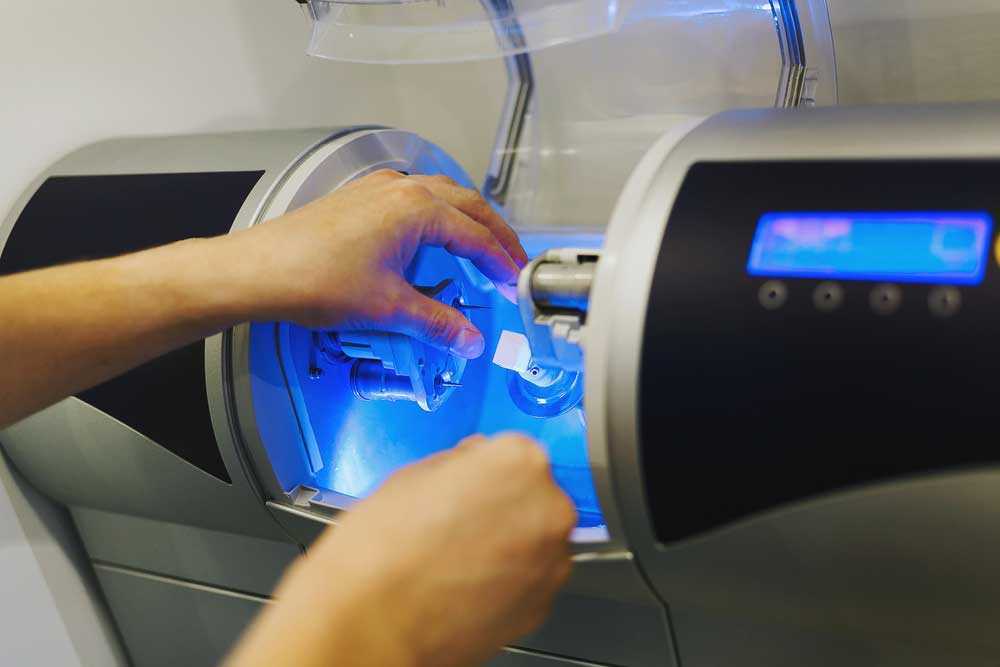 Nevertheless, we also use handmaking if it guarantees greater precision and individuality of prosthetic work.
By using the Navident navigation system during the placement of implants, we guarantee a successful placementof a new tooth.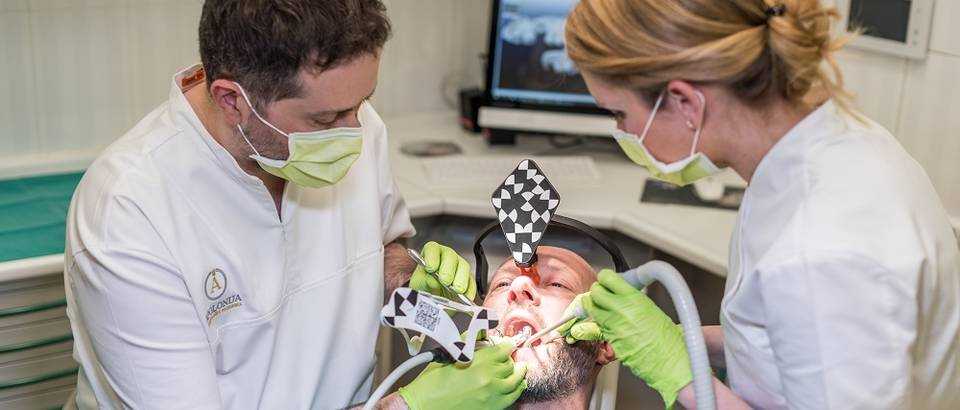 The highest quality materials and brands
We provide our services using only proven and technically most reliable manufacturers.
We use the highest quality dental implants on the market: Nobel Biocare, Straumann, MIS and the most economically advantageous German implants ICX.
We were the first in Croatia to start making Lumineers veneers. We are the central institution in Croatia for the Invisalign system of transparent braces.
Furthermore, in our daily practice we use the world's leading dental brands: 3M, American Orthodontics, Vivadent, KaVo, etc.

Your smile is a direct reflection of our practice
Our practice reflects our values and we will not allow our patients to be dissatisfied.
Every prosthesis must be approved by the patient and if they are not satisfied, we will do everything to change it.
The prosthesis is adjusted until the patient is satisfied with the new appearance of the tooth.
Likewise, any orthodontic therapy ends only when the patient is happy with the results and the new aesthetics of their teeth.
The most important thing to us is the satisfaction of our patients. We guarantee our excellence and expertise in choosing the appropriate therapy, while respecting your decisions and financial ability.
The Apolonija Dental Clinic combines a 50-year tradition with state-of-the-art treatment protocols and state-of-the-art technology.
We approach each patient individually.
Contact us.