At the Apolonija Dental Clinic, we are aware of the value of each human and each patient. Communication with patients is therefore extremely important.
In order for the patient to understand all aspects of their treatment, each stage needs to be explained in detail and unknown terminology must be clarified.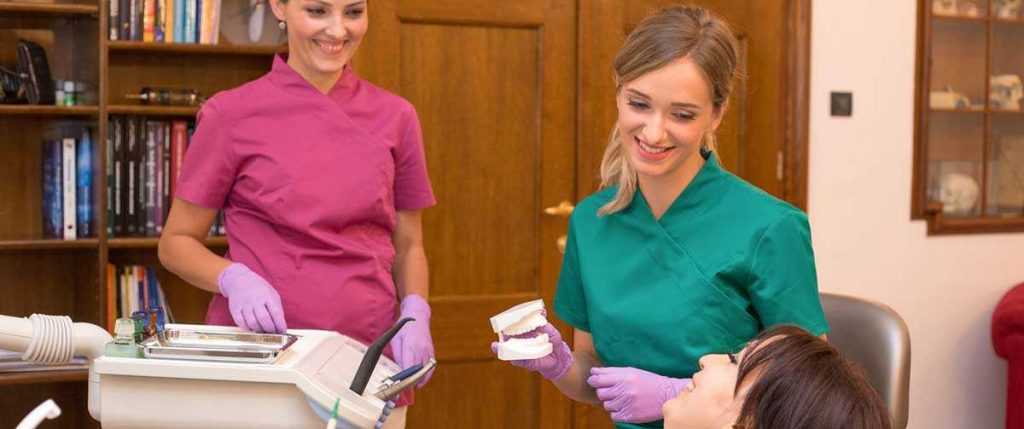 The most important rights of patients are:
right to information,
right to participate in decision making,
right to refuse a procedure,
right to protection of personal and medical data.
The patient must be appropriately informed about diagnostic procedures, tests, risks, dangers and possibilities of complications in order to make the right decisions in cooperation with the dentist.
Such information is provided verbally in a conversation or in writing in the form of an "Informed Consent" which is also a legal obligation.
Anything that a physician has learned while doing their job is considered a medical secret and the physician is obliged to keep it confidential even after the patient's death.
Apolonija – we are always here for you
Each of our conversations is confidential and you can rely on us as a team of conscientious physicians. We fully respect your rights and will make sure to answer all your questions.
We know how important it is to know how the treatment will proceed when it comes to dental health and thus we will always be transparent and open to all questions.
The Apolonija Dental Clinic combines a 50-year tradition with state-of-the-art treatment protocols and state-of-the-art technology.
We approach each patient individually.
Contact us.