After each removal of the orthodontic appliance there is a possibility of teeth returning to the previous position. It is a natural response to orthodontic therapy and artificial tooth movement. In order for this not to disturb the results of orthodontic therapy, we use retention.
What will you learn in this article?
In this article, read about the following topics:
What is retention?
The word retention comes from Latin, meaning "to hold". In orthodontics, retention are called systems that, after wearing orthodontic appliances retain the teeth in their new place until the tissues are completely stabilized.
The specific devices we use for tooth retention are called "retainers".
Why is retention necessary?
Our jaw is part of an organism that is growing and changing. Although we are not always aware of this, changes are constantly happening in the jaw.
Orthodontic therapy is also a way to introduce changes into the jaw. In order for teeth to change their position, rotate, spread apart, come closer, or to make them grow, the bone in which they are implanted must also be reshaped.
It is a truly miraculous process in which we use an orthodontic appliance to encourage the jaw bone to adjust to the new position of teeth.
This process does not end abruptly, by removing the orthodontic appliance. After removing the appliance, the bone around the tooth is still being partitioned. This process is individual and is not the same in every person. It is certainly influenced by age and the duration and complexity of orthodontic therapy.
Teeth therefore must be kept in place during this period. That is the role of retention.
What types of retainers are there?
There are fixed and mobile retainers, and we achieve safe and permanently stable results by combining them.
Mobile retainers are made of special transparent aligners which are almost completely inconspicuous.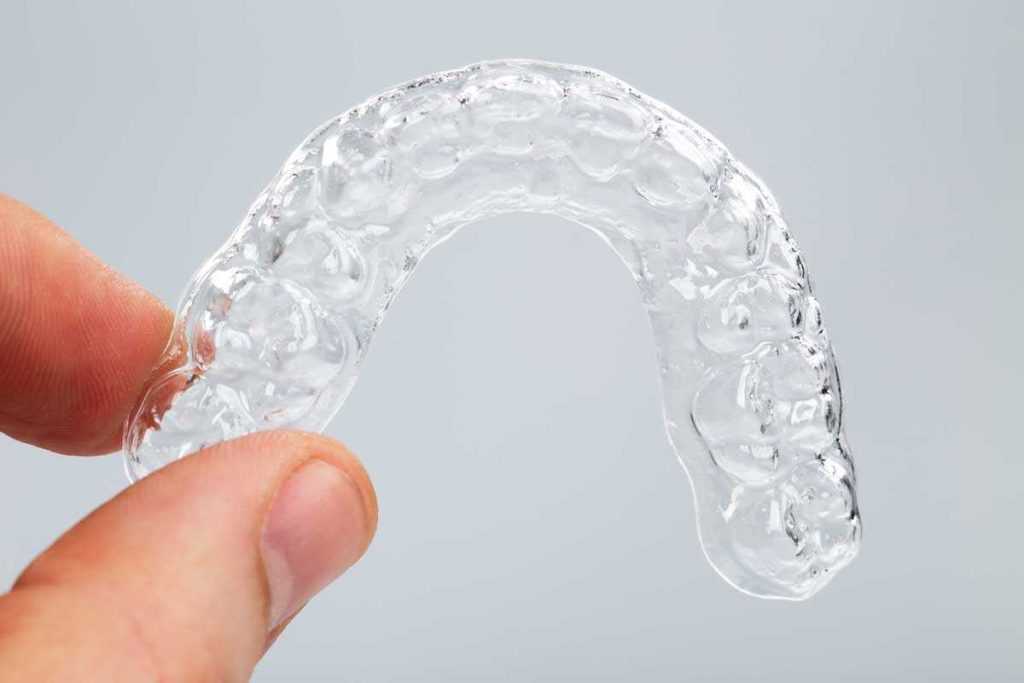 In addition to mobile, we almost always place fixed retainers on patients as well. It consists of thin wires which we place on the inner side of the teeth.
While a mobile retainer is transparent and the patient can remove it when eating, a fixed one is so discreet that it does not interfere with eating and speaking and, since it is on the inner side of the teeth, it is completely invisible.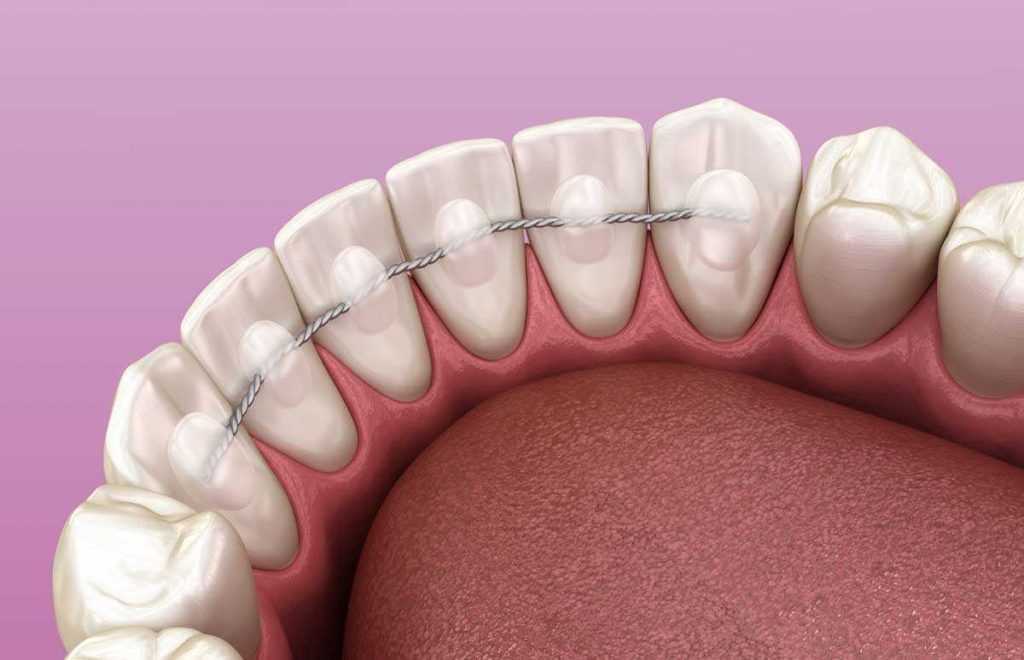 In other words, the period of wearing a retainer will not be very impractical for you nor will it be noticed.
How long is a retainer worn?
We have already mentioned that after the removal of the orthodontic appliance, there is a period of adjustment of the mandible. It is, obviously, a process that requires time.
In our retention program, patients wear retainers for another 18 months after removing the orthodontic appliance.
Our retention program
The retention program of the Apolonija Dental Clinic is obligatory after each performed orthodontic therapy.
The 18-month retention program includes the following:
Regular check-ups
Mobile and fixed retainers
A year-long guarantee after program completion
With you even after the retention is over
In most people, it is considered that a stable result has been achieved after 18 months of retention.
However, during regular retention checks which are performed every 2 to 3 months, sometimes our orthodontists conclude that stabilization is not yet satisfactory and that retention should be extended. This process is key to achieving long-lasting stability and results.
However, we must emphasize that moving of teeth is possible even after several years, and not just after the retention expires.
Therefore, after orthodontic therapy, we enable our patients to correct their teeth even after several years with more favourable terms.
We want you to enjoy the lasting results of our therapy and be proud of your permanently beautiful smile!
Have you found everything you wanted to know?
In this article you have learnt more about retention and preservation of the results of orthodontic therapy. You may also be interested in other topics, such as:
Our orthodontics specialists will be happy to answer all your questions.
With thousands of successful orthodontic therapies and the most modern diagnostics, we believe that we can find a solution for your orthodontic problem.
Contact us if you need advice or have questions.
Get a professional checkup without leaving your home!
We offer you a virtual dental examination. Learn more!